Our mission is to be, and to be recognized as, Sonoma County's premier full service dental
laboratory. We are committed to: the highest integrity, the quality of our prosthetics, excellence in
our craftsmanship & artistry, and the long term growth of our and our clients' business; through
education and technology.

About Us

Oral Restorative Prosthetics started out as a small, high quality Crown & Bridge Laboratory in 1968
in Santa Rosa, Ca. Then in 1985, Johnpaul "Jay" Piro, the owner, opened a satellite Removables
Laboratory in neighboring Rohnert Park. In 1986 the two separate laboratories were merged in to
a single full service lab and found a new home in a 3500 sq. ft. suite of a new dental complex. Long
time employee, Kris Nothwang and his wife Michele purchased the lab in 2008 when Jay decided to
retire (again).

We are an Authorized Lava Milling Center, offering Outsourcing Services to other laboratories for
the fabrication of 3M ESPE Lava copings, frameworks & custom abutments and 3M Essential Zirconia
copings & frameworks. We work with and are very versed in all of the major implants and
attachments currently used and many that are not.

Most of our technicians have over 10 years experience and some with over 30 years under their
belts.

Over the years O.R.P. has presented/sponsored many clinics & seminars and we work with the local
Junior College's Dental Assistant program in giving the students an insight into what goes on in a
dental laboratory.

We're open 8:00 am to 5:00 pm Mon. through Fri. If you would like to come by and see our lab, we
would be delighted to show around and answer any questions you might have about our services
and products. To reach us by phone, call (707) 584-0775. Our FAX number is (707) 584-0705.

We're located at 5440 State Farm Drive in Rohnert Park, California. 45 miles north of San Francisco
in the heart of the Sonoma County Wine Country.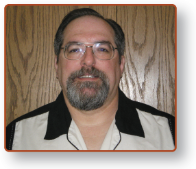 Kris Nothwang, owner of Oral
Restorative Prosthetics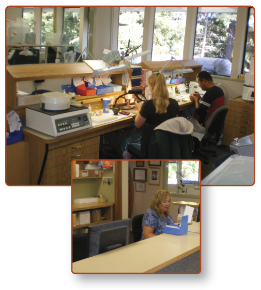 Mission Statement

Groups & Associations


California Dental Lab Association(CDLA), California Dental Association (CDA), and the Better
Business Bureau(BBB). See our business rating
here
.

Continued Education


Seminars attended: Northstar Dental Education~Implant Practicum Level 1; Imtec MDI~Level 1 and
Level 2 Implant Placement & Restorative Options; 3M ESPE Lava Design and Fabrication; 3M ESPE
Lava Ceram; various implant courses by Keystone/Lifecore, Neoss, NobelBiocare, Straumann, Astra
Tech, Anklyos/Dentsply and others; Impression Troubleshooting & Temporization; and many more on
topics ranging from tooth selection for removable appliances to implant/partial framework design.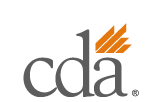 ©2011 Cameron Park Computer Services and Oral Restorative Prosthetics